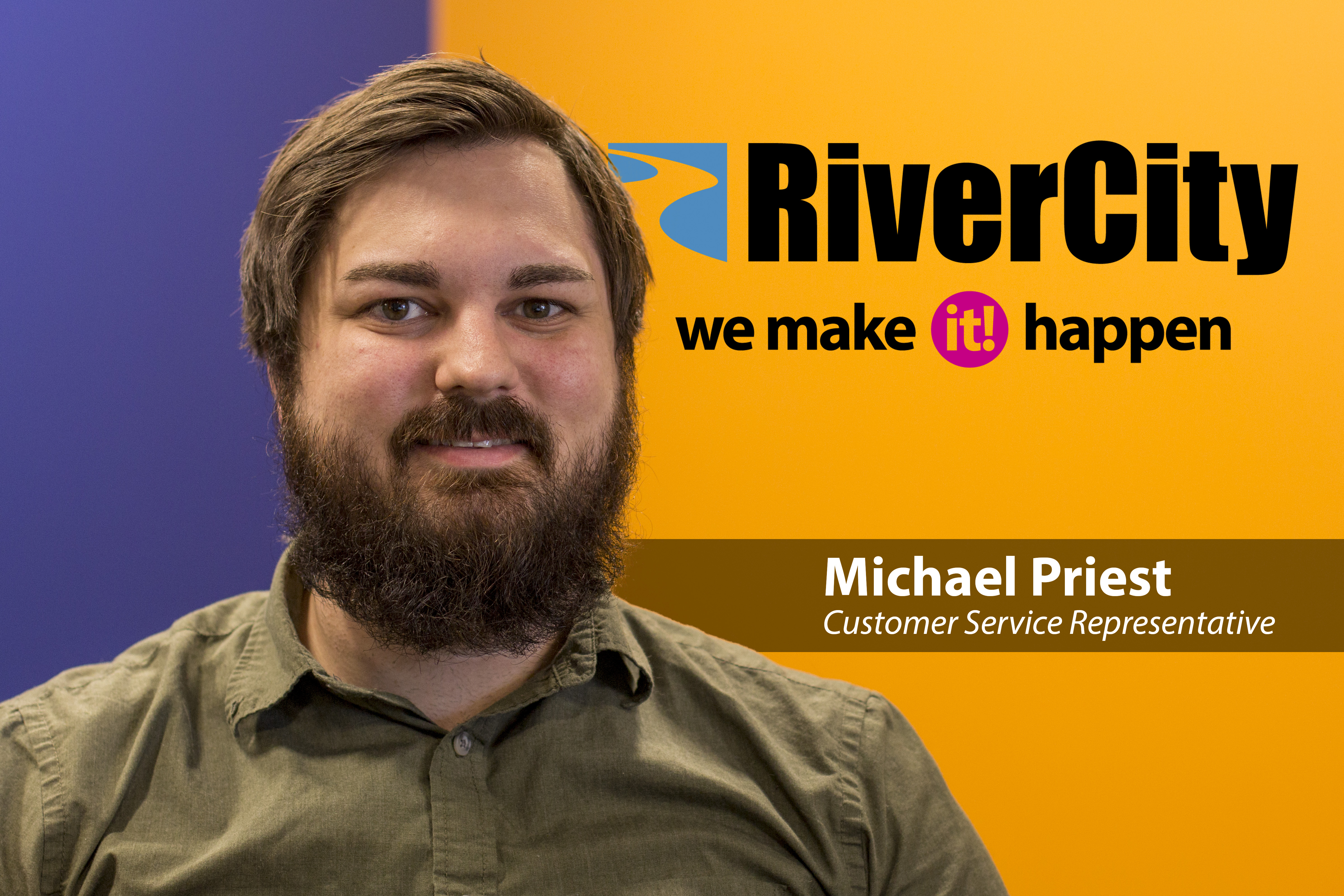 This is our Customer Service Representative, Michael Priest.
Michael has been in the print industry since 2011 and joined the #RCPI team last November. He's the smiling face you see when you walk through the door and the friendly voice on the phone when you call. He works hard to insure that your order is quoted, processed, and produced in a way that fits your needs and deadlines.
When he's not helping customers at RiverCity, he enjoys photography, playing drums, and spending time with his family. He and his wife are expecting their first child later this month!
What are you waiting for? Call 501-227-5000 or send an email to info@rcpionline.com and let Michael help you turn your print, promotional, and marketing ideas into reality.