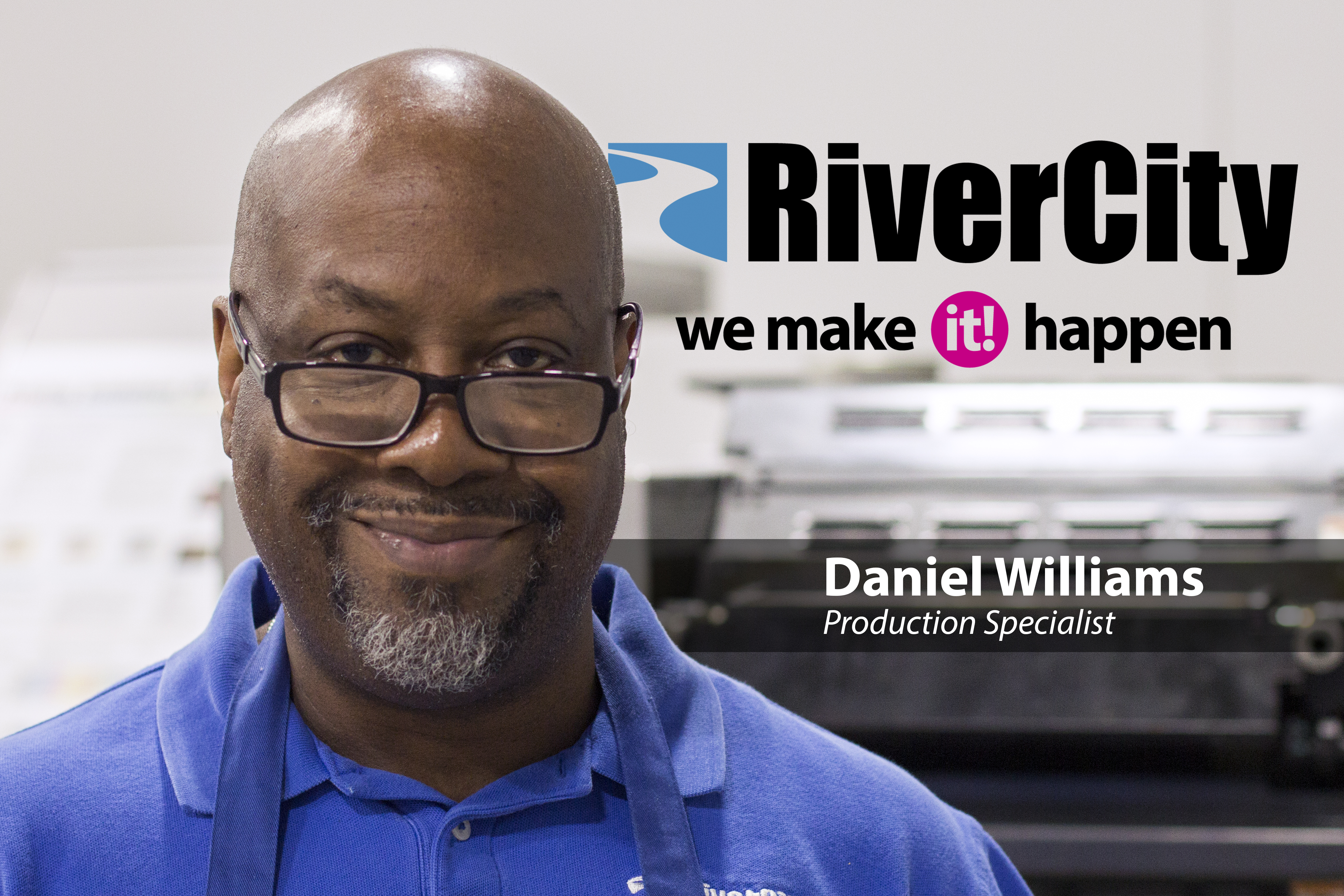 Meet Daniel, our amazing press operator. He's the best ink slinger this side of the Mississippi.
Daniel has been a member of the RCPI team for over 10 years. Daniel's upbeat attitude and extensive knowledge of printing is a huge asset to RiverCity and our customers. His years of experience and eye for detail help us maintain our high standards.
When he's not running presses at RiverCity, Daniel enjoys working around the house and fishing.
Give us a call at 501-227-5000 or send an email to info@rcpionline.com to find out more about how we can take your projects to the next level.