It is a Story Worth Sharing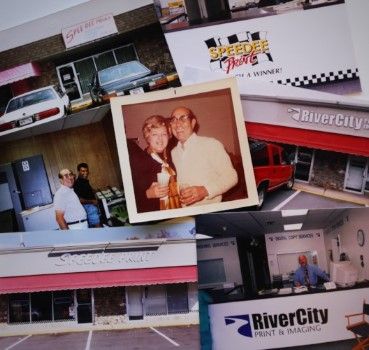 It began on press, inside a humble, local print shop in 1977. Today, RiverCity proudly delivers full-service printing, marketing, design and promotional results to a variety of clients– from Mom and Pop shops to Fortune 500 companies nationwide.
Over four decades, our business has grown, technology has evolved and capabilities have expanded. All the while, RiverCity has remained true to our guiding principles, our team of highly skilled professionals and our personal connection to our customers.
It is our mission.
We love what we do. The passion we have for the printing business incites us to take ownership of our clients' projects and drives us to deliver the highest-quality products possible.
There is no greater satisfaction than delivering a finished product that helps a client reach their goals and objectives. To learn more about the mission and history of RiverCity Print & Imaging, follow the links below.
 
Our Mission And Promise To You
The mission of RiverCity Print & Imaging is to help our clients communicate their message to their clients, customers and associates. By doing so, we create long-lasting, prosperous relationships with our client partners in order to help them reach their goals and objectives.
Guiding Principles
RiverCity Print & Imaging is proud of the strong roots we have had in our community for over 30 years. We pride ourselves on being a complete source for our clients' communication needs. Although we use technology to achieve successful results, we also understand the importance and significance of a personal touch.
As our customers' needs change and evolve, our team of highly skilled professionals also change and evolve. We learn from each other and meet whatever challenges our clients may face. At Rivercity Print and Imaging, it's about our clients and our drive to help them succeed.