Embroidered Christmas Stockings
(While Supplies Last)
Call 501-227-5000 or fill out the form below and order your Christmas stocking today!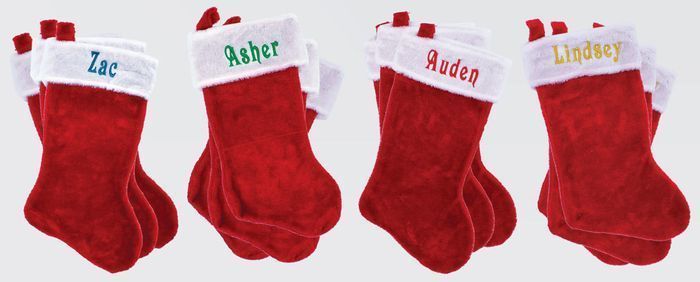 $15.00 + shipping/tax
Choose from the 5 different fonts and thread colors listed below.
Size of Christmas Stocking 16" by 7.5"
We can ship your Christmas stocking for an extra fee
OR you can pick it up locally at our RiverCity office.
Fill out the form to ORDER YOUR CUSTOM STOCKING today!